Quit Tobacco
Tobacco is one of the most addictive substances out there. Congratulations for deciding to quit! Whether it's smoking, vaping or chewing, there are many resources to help you to becoming tobacco-free. Resources such as telephone counseling and text-based chats are available to help support you in your journey and to help you support someone who would like to quit.
Within minutes of smoking your last cigarette, your body begins to recover: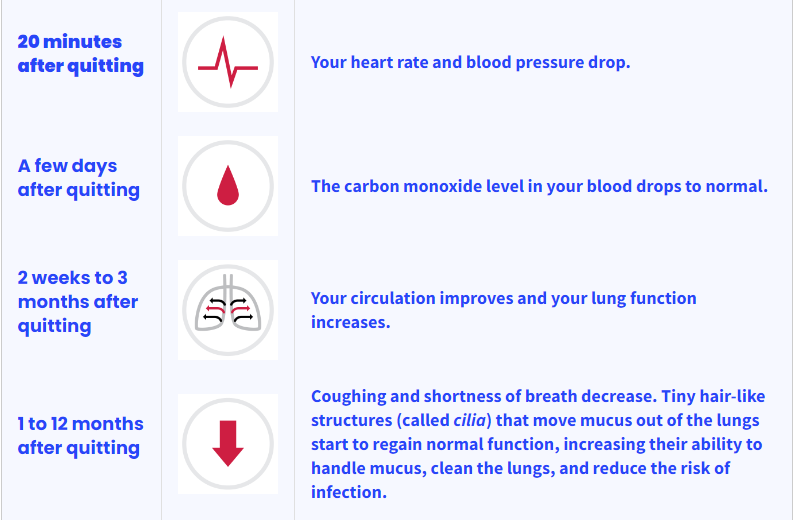 Quitlines can help you quit tobacco for good
Highly trained counselors at Kick It CA, formerly known as the CA Smokers' Helpline, can help you develop a quitting plan that's right for you. Services are available in multiple languages and special services are available for tobacco chewers, pregnant smokers, and vape users. Cessation counseling is also available in Spanish and in Asian languages through the Asian Smokers' Quitline.
Young people can access quit vaping and quit smoking resources through the California Youth Advocacy Network. They have apps and text-based support available for teens.
CDC Video Quitlines Helping You Quit Smoking for Good
Medications with cessation support is most effective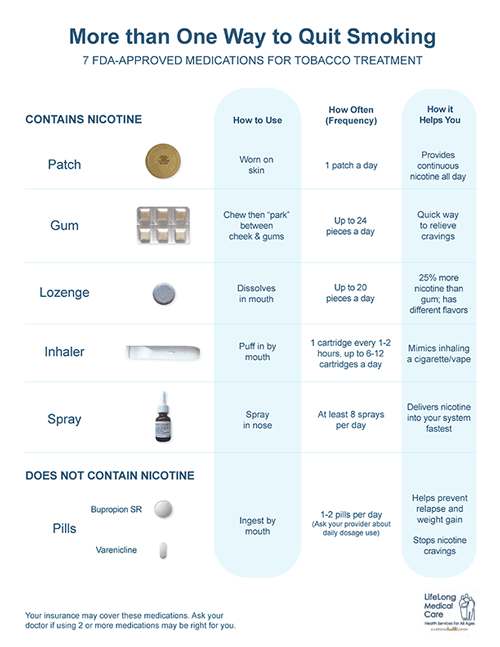 Resources