Become a Coalition Member
As a Coalition member, you will benefit from being part a network of individuals and organizations who share common goals. You will be involved in various policy campaigns to eliminate the threat of tobacco use and exposure in Alameda County. You will connect with and learn from other advocates, become an educator and leader in your community, engage in strategic planning and media advocacy as well as provide testimony to decision makers.
You will have opportunities to learn new skills from experts and trainings. As a Coalition member, you will also be part of the collective effort that made our American Lung Association annual report card grades possible. And you can participate in future campaigns to address gaps in specific policy areas below.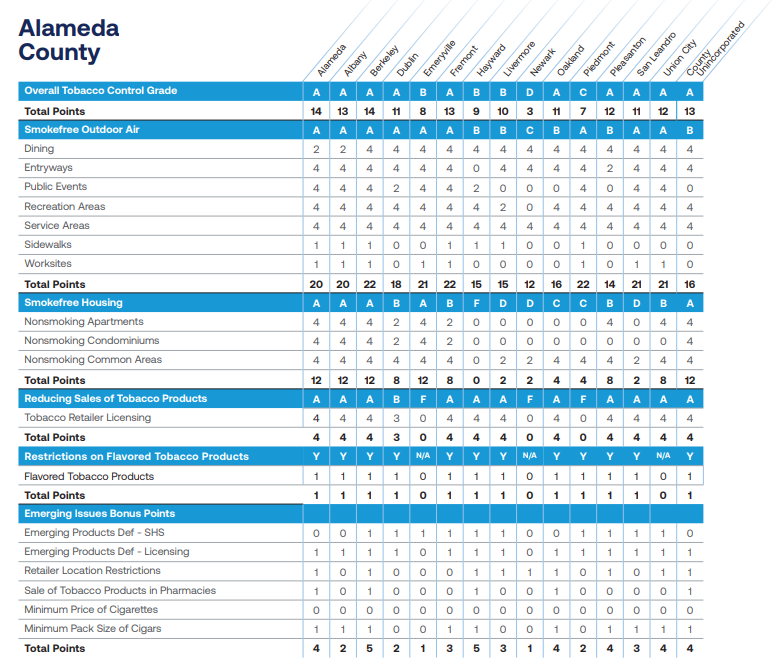 Membership is completely voluntary and all residents and/or organizations within Alameda County who share the Coalition's goals are invited to join and can become a voting member.
---
Interested in becoming a Coalition member?
---
Quarterly Coalition Meetings:
Fri. March 10, 2023
Fri. June 9, 2023
Fri. Sept. 8, 2023
Fri. Dec. 8, 2023
In addition, Coalition members are invited to participate in subcommittees and workgroups in their area of interest such as: By Laws Workgroup, Cessation Subcommittee, Policy Committee, Recruitment Subcommittee, Website Development Workgroup, and Youth Engagement Reimagined Workgroup.
---
If you are interested in learning about other local Tobacco Coalitions, please see links below.

---
Resources